Para saber de esta excursión visitar: El Winebus en Bodegas Portia y Peñaranda de Duero, Sábado 15 de Diciembre.
Esta excursión en inglés: The winebus in Bodegas Portia and Peñaranda de Duero, Saturday December the 15th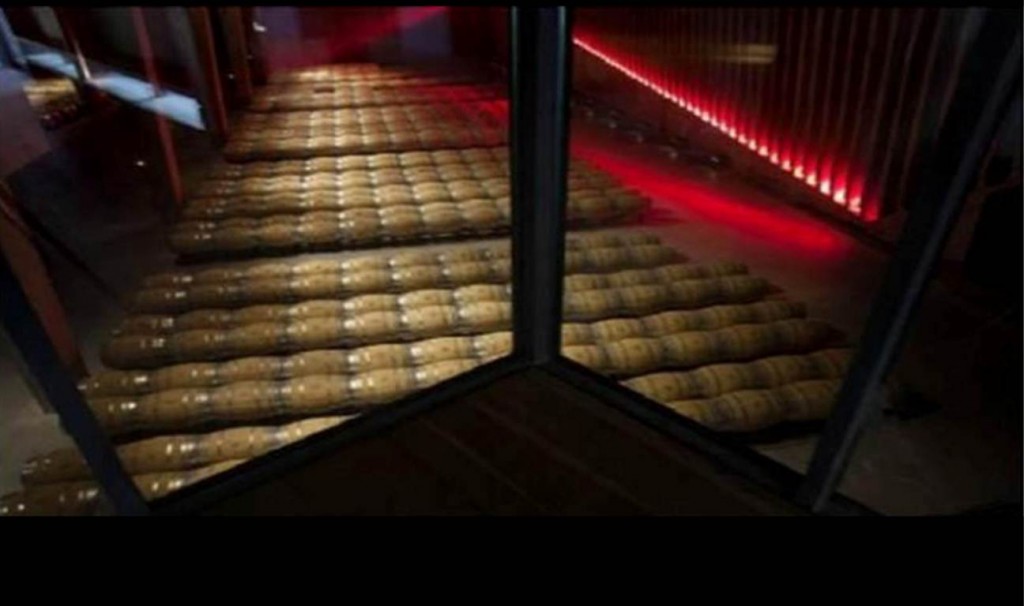 Bodegas Portia is like a real slap in the face. As hard as I experienced  visiting Marques de Riscal in Rioja, designed by the famous Frank Gehry, the architect that designed  the Guggenheim Museum in Bilbao. The impact was so hard for me that since I have as an image as a back screen on my twitter account of the terrace Marques de Riscal cafeteria in contrast with the amazing village of El Ciego.
It just happened the same with Bodegas Portia, with the difference that I have visited many wineries  on the way. And I got dazzled. When you are getting close to the winery you already feel you are going to see something unusual.
When you enter you realize that what there is inside is much better than the outside. I would say it's a pharaonic  work.
Every day architecture and wine are more related.
And Norman Foster wanted to make his mark here. They say his fee was 5 MM euros for this work. And I say they are worth.
This is a winery from the Faustino Group. This group is a high quality wines warranty. We will taste 2 of their wines which are at the level of the winery.
Its hard to forget a visit to any winery in general. In this case I would it is almost impossible.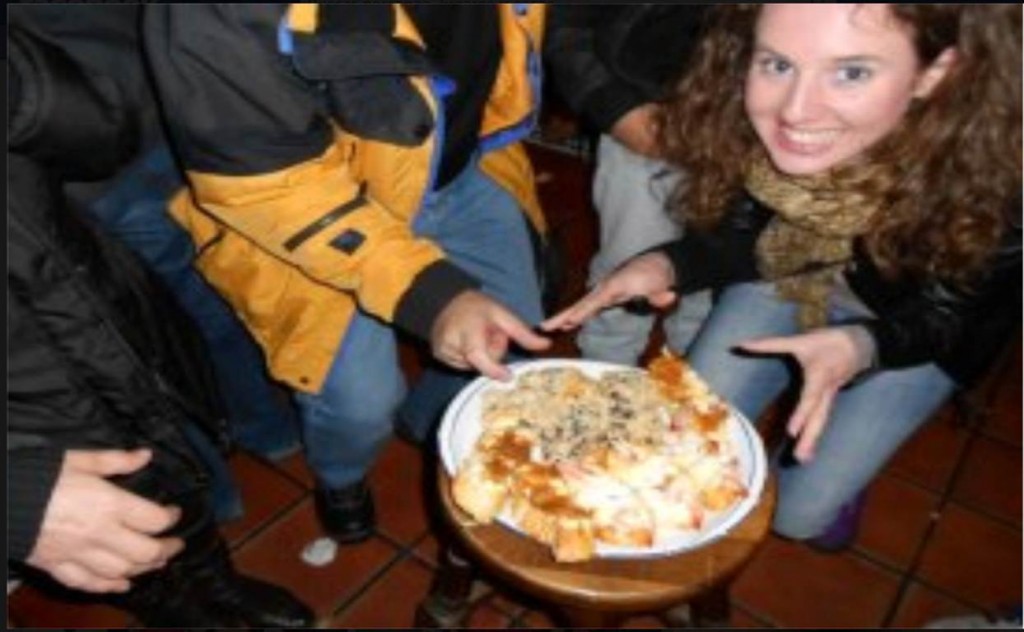 We will hace lunch in Aranda de Duero in a place where tapas reach heaven.  We will not pay for the meal no more than 20 euros per person. (not included on the price of the tour). And then we go to Peñaranda de Duero in which we will do a guided tour of the city. This city has so many iconic buildings. For instance the Colegiata, the castle and José Cerezo blacksmith store.  Probably we will see all of then, but it is not sure because you know how the winebus starts but little variations in the program may happen.
What are you waiting for joining us?
We are waiting for you.
This is the program of the day:
11,15 h Departure from Madrid (Plaza del Conde de Casal)
13h Visit to Bodegas Portia, in Utile de Guzmán and tasting 2 wines.
14,30 h Having tapas in Aranda de Duero
15,40h Departure to Peñaranda de Duero
16 h Guided tour of Peñaranda de Duero
18 h Departure to Madrid.
20,15 h Arrival in Madrid.
To pay, you can do it with a transfer with a previous email to igsegma@gmail.com, or calling to 630 099 630 or through Ticketea.com http://www.ticketea.com/el-winebus-en-bodegas-portia-y-penaranda-de-duero
This post in Spanish: El Winebus en Bodegas Portia y Peñaranda de Duero, Sábado 15 de Diciembre.